Hello!
So, it's been a while since I wrote in the blog last. So what has happened since then, well. My January Mentees has made some really awesome headway with their environments and I actually got the permission to show you guys what Patrick Ziegler did during my Mentorship with him.

Patrick signed up for my Mentorship and I decided to take an honest look at his current portfolio and told him that I think it'd be a good idea to level up a previous piece that he had created.  Which in the end resulted in this awesome piece of art, thick with atmosphere.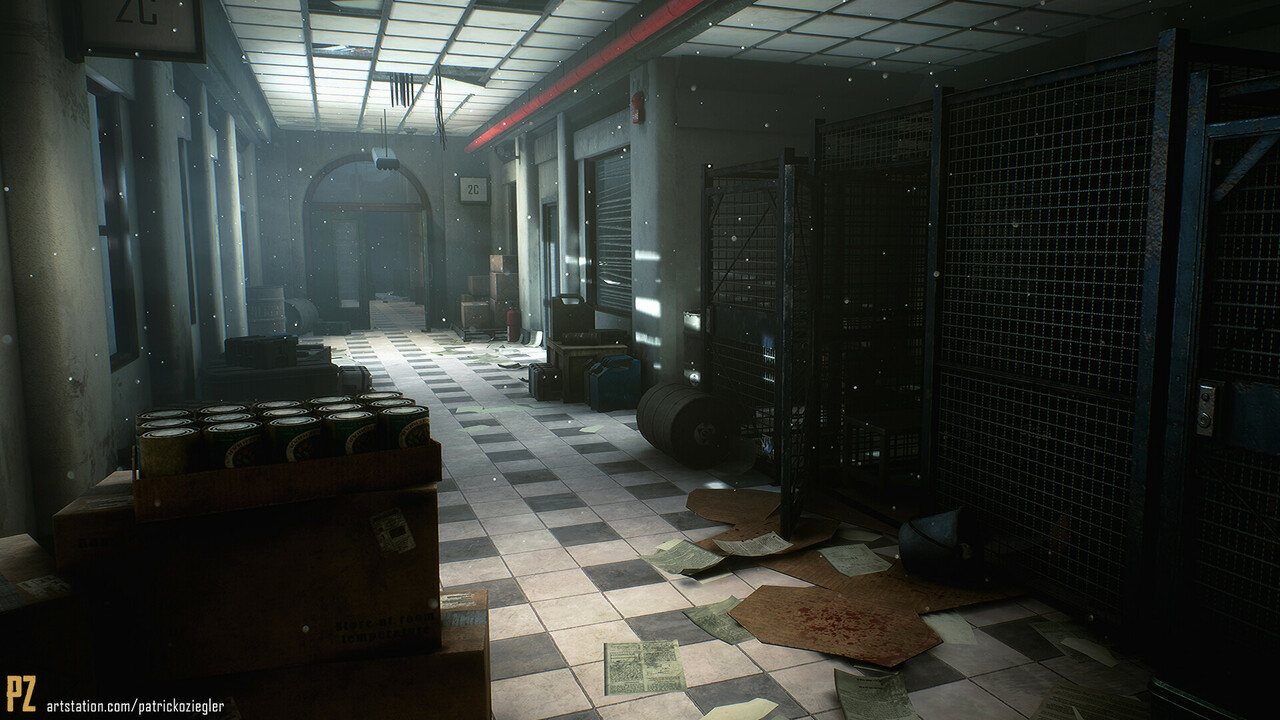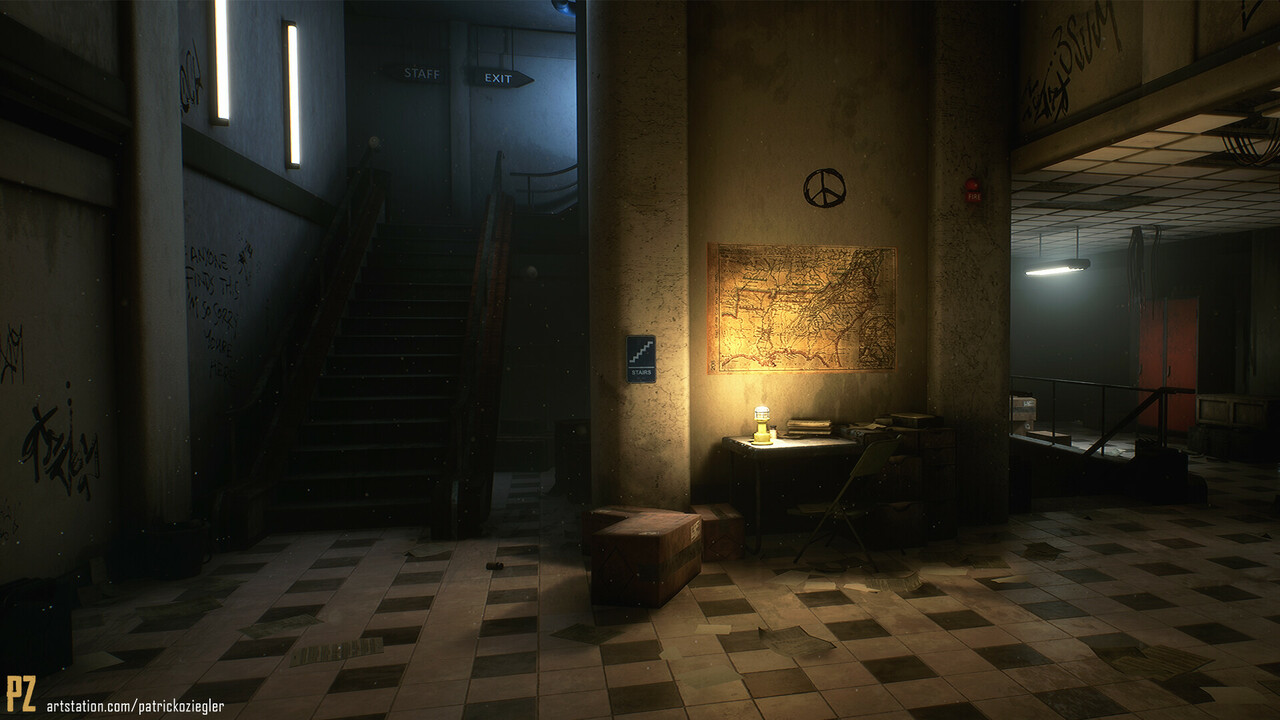 The original version (shown below) had some fundamental issues that I felt was important to teach Patrick. So instead of focusing on a completely new environment and we decided to take a harsh decision to go back and work on his old environment. All so that I could show him and teach him some fundamental things about creating a believable and good looking space. And the improvement , as you see below is staggering!
Yes for sure my Mentorship and guidance helped, but progress like this doesn't show unless the person making the art isn't willing to put in the hours and is willing to listen to, appreciate and put your feedback into action.  Patrick is super smart and a quick learner but I think what I appreciated most was his willingness to believe my advice and that he was very honest about when he didn't understand something and asked me to explain. 
Seriously great work Patrick!  hope you get hired soon! Your humbleness and willingness to learn will take you far dude!

Now, what has happened during this time with my own project?
Project Legacy
Since last time I posted I've basically been working on some simpler materials in Substance Designer, learning some new tricks. Here below you can see the materials shown off in unreal engine 4 with the default lighting and shading of my world.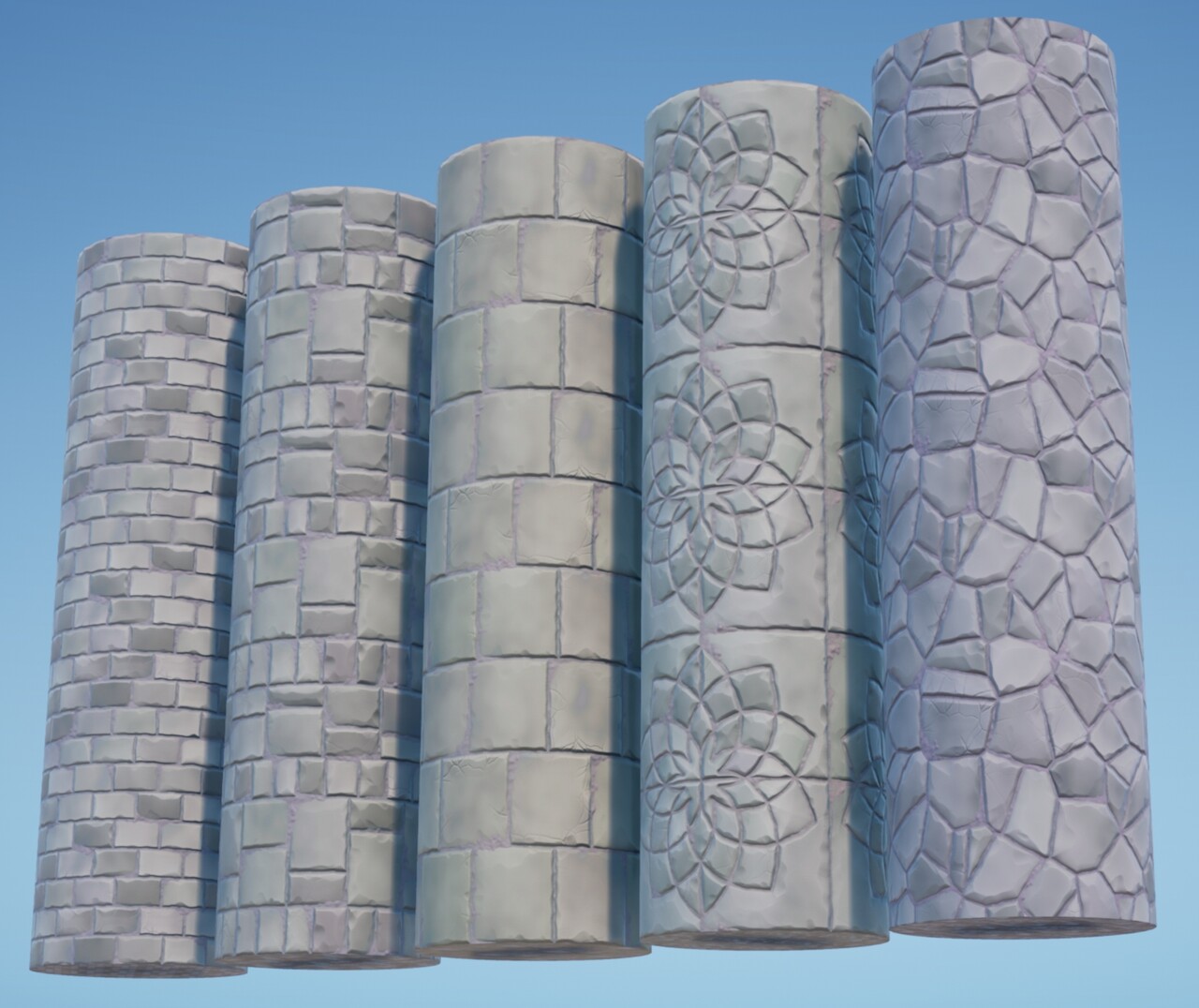 For this game/art project of mine I would love if I could get it running on the Switch in the future. Which is why I'm refraining from any super expensive tech like Parallax Occlusion Mapping or Tesselation for my Materials. If anything the only thing that will happen is some good old fashioned modeling ontop of these materials of mine. EH Good old times right Polycounters out there?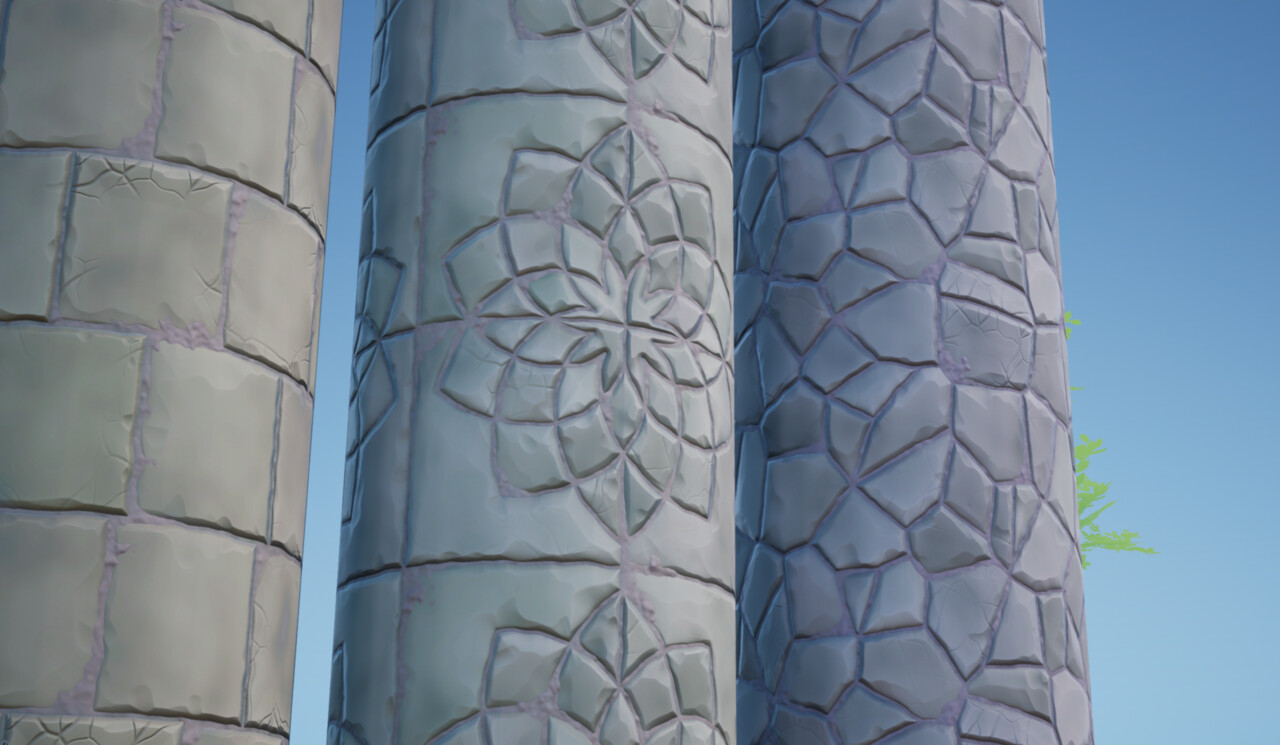 Next I've been trying to work out where and how I'd like the Grassland Temple Kit to look like. I want them to thematically look different from what you'd find in another Biome. So i decided to block out this space, which is a canyon filled with flowers, vegetation and a lovely river. That leads you into the entrance of the Grassland Temple.

Here you can also see the beginnings of me trying to figure out the sizes of the blockouts and pieces I might need to build the exterior grassland temple kit. But more about that in the next post.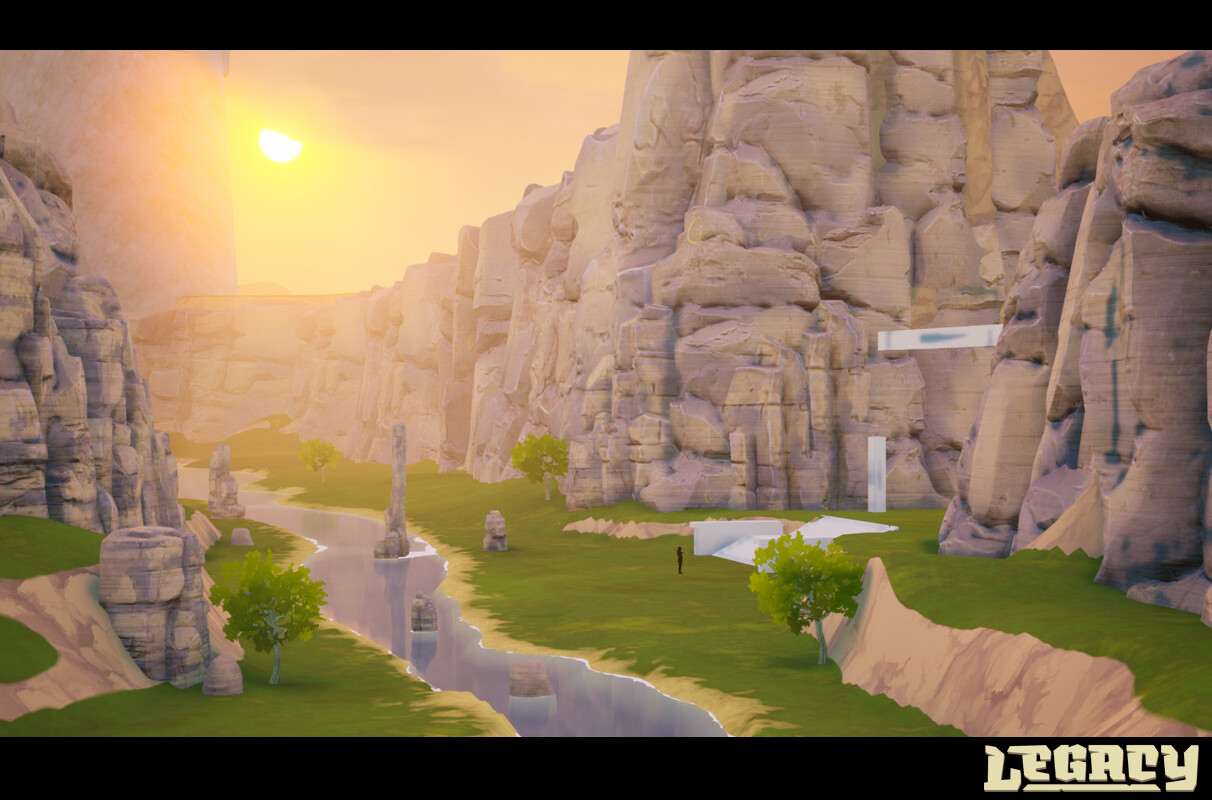 I've also been thinking about actually starting to make some characters, just for fun. That said I haven't created characters in around 8 years. It was a ridiculously long time ago. I've also been pondering on getting some extra help by someone who might be interested in joining my little project and help me design/create some character for this world I'm creating. I've been thinking about an artist at work
Ronald Gebilaguin
might be interested in helping out, though I haven't even asked him in person yet O_O
But either way you should check his stuff out , it's insane! Fantastic work and he's such a great person too O_O!
Either way, that's it for me. Hopefully you got some tiny more insight into what I'm currently diving into.
Until next time!
Warping out!
/Chris Radsby