Hello!
It's been a while since I last posted , I thought I'd give some updates on what's currently happening!
https://www.artstation.com/artwork/6a96v0 
So most of you already know but I've finalized one area of my open world art project Legacy. I decided to go ahead and finalize it so I actually have something to show people when they ask about what I'm currently doing and planning for the future.
Super happy that I'm getting a lot of attention and love for this piece. I think this style is something that I've kinda been trying to do for a long time, ever since I made my stylized attempt at Konoha a long time ago.
I think what inspires me the most is games that I've enjoyed as a kid most notably Zelda Ocarina of Time and the tranquility of Lake Hylia.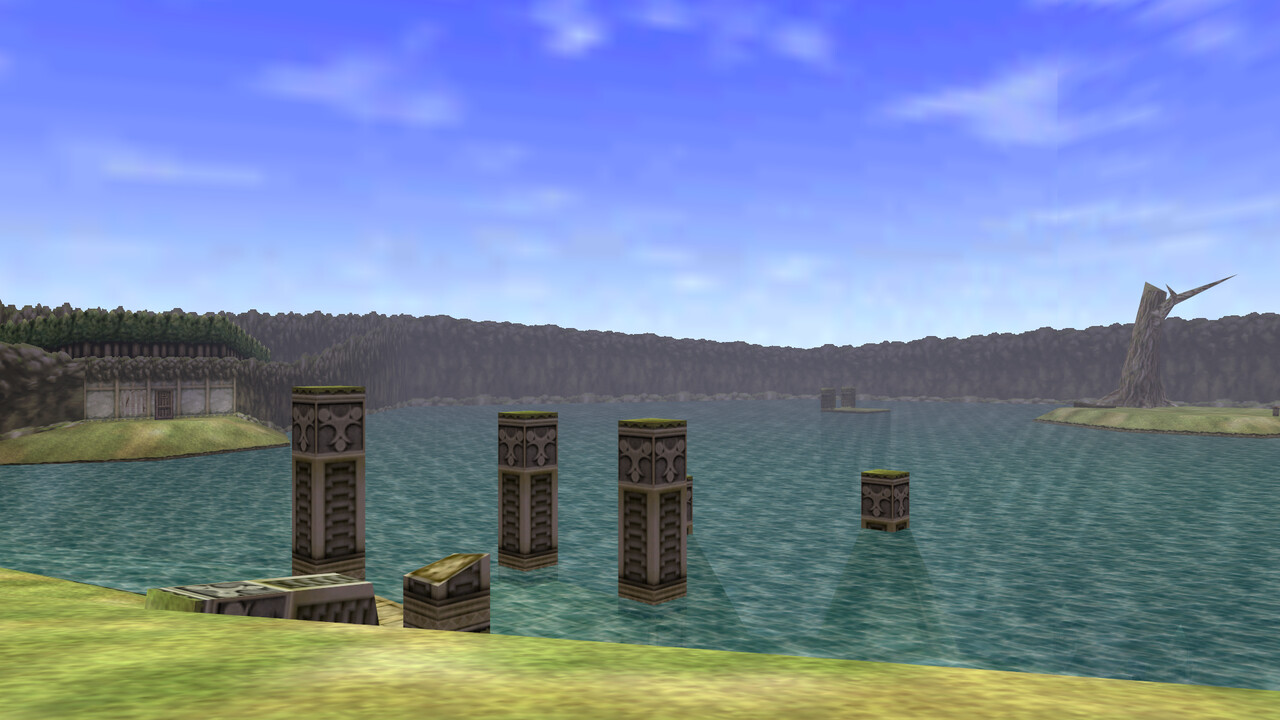 The Nintendo 64 days, it's weird how they affected me that much to the point where I want to make art and worlds just like it. I think most people have some kind of trigger for the art that they want to make though and this is just one of mine. Together with Outcast from Appeal back in 1999. (which I'm also currently replaying with the complete visual remake).
Project Legacy
it still lives like you can see and I'll continue my explorations into the world I'm creating but I also thought that I would show some development stuffs while I currently have your attention.
Added the new sky/atmospherics, trying out the volumetric clouds and whilst doing this I just ended up improving the lighting and color-grading.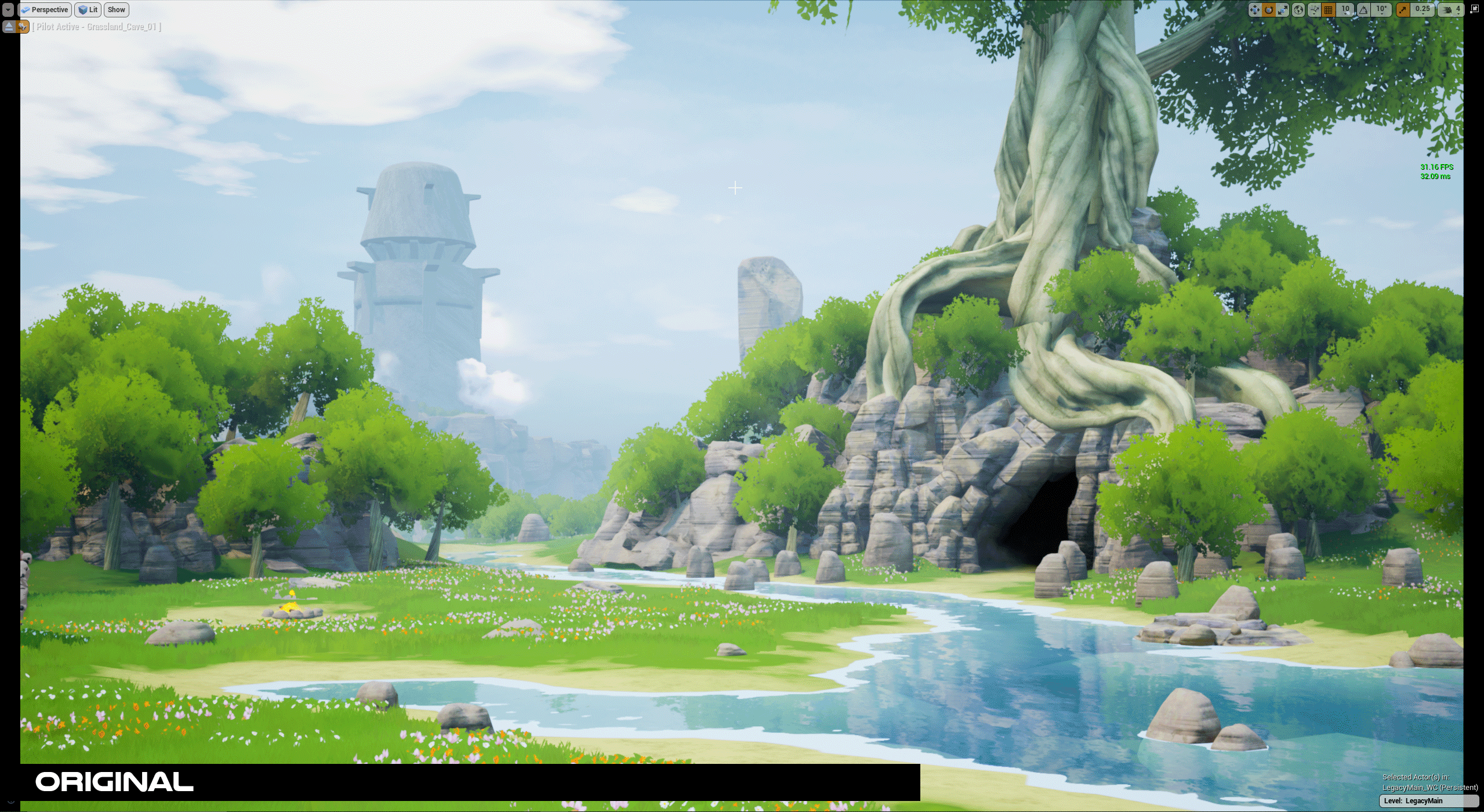 The birds are Morph Target animations (Blendshapes/keys?) that I modeled in Blender then used a script to apply the vertex positions into the UVs and then use UE4 to read them and blend between the morph targets. So that way it became a convenient Static Mesh + Material which I could easily feed into a particle system. Looking back I'm sure just using vertex-blended Sine Waves would be just as good but I wanted to try to get the workflow working in Blender and learn how to do it so I did haha.
I've also been looking into doing some small grass / moss type things so I've been looking into efficent workflows of setting that up inside of Blender. So far the results have been good but I've yet to figure out a super optimal way to do it though but the shading is fluffy and works at least.
I'm also tried making a Gerstner Wave Material Function that I can use to plug into my water eventually. I will probably only use it for oceans though and not lakes. I will eventually try to blend it with the Distance Fields along the shore to have the waves calm down and turn into shore-waves.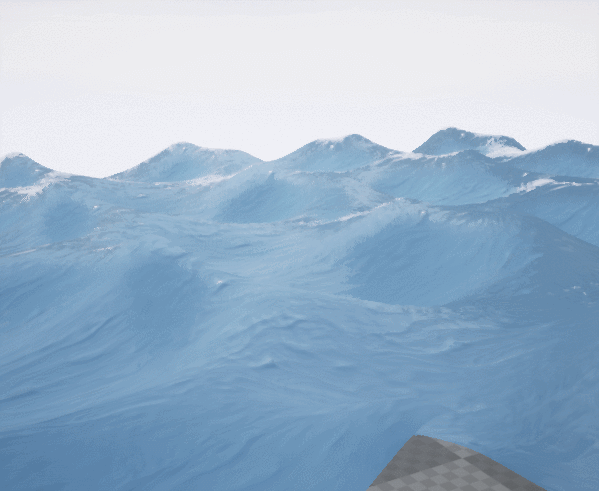 Oh yeah and I made this little camp tent, just super quickly with Blenders Cloth tools and some new wind particles that are more optimized.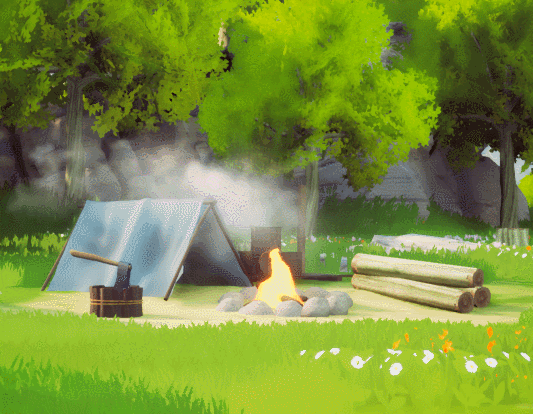 For the next area I'm going to go something new. Even though I like the deserty stuff that I was working on I kinda need to transfer all of that into the single-level that I'm creating. Before I used World Composition to make everything which is good but it also made my life more annoying in many ways. So I'm gonna see if I can just create everything in the one single-level.
Oh well, until next time!

Warping out!

/Chris Radsby