Hello! 
So it's the new year and I've been doing both my personal work and dealing with the mentorship on the side. Super proud of my mentees so far, producing and growing exponentially. So much potential & talent , it's always super fun to see people gain confidence and grow in front of your eyes! :)
This month I also started trying to write down all my knowledge that is in my head into a cohesive wiki about how to create environment art for portfolio work or game-projects. All of which will be available for people who sign up for my mentorship.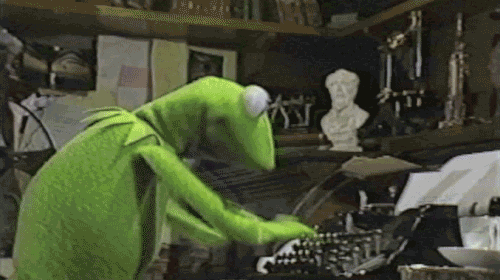 It's actually way harder and way more work than I thought it would be haha. It'll be interesting to see what it will become in the future, I've already put maybe a couple of days worth of writing and accumulating ideas into it.

I've currently got January all booked out but if you're interested, there will probably be spots open for February, though I'm not exactly sure when they open up but it should be soon :)
Project Legacy Progress
So since last I posted I've been doing a couple of different things whenever I've had time. I'm learning Blueprint for real right now, so I've spent some time looking into how to do some simpler things for gameplay of this project. Probably in the future you'll see some of that as well.

Other than that I've been trying to figure out the design of the grassland village buildings and their potential extension kits that I could use to build up something quick.

My main concerns have been:
Rustic Style with organic and rather simple materials


Kinda want electricity to exist within this universe but it's more of a luxury. Only for the rich or really smart. Question is how I implement that later on.


Easy to make, I don't want an overly complicated style either but since most of these are just simple blocks with textures slapped on, in their current state they're pretty quick to whip out.


It's super easy to make these and build them, the problem that I'm facing right now is that my designs are actually clashing a little bit of with how "easy" it would be to implement interiors for them. It's a whole other head-ache I would have to deal with at some point.
Right now though I'm just happy making some designs and trying to get something going. I thought it's probably better to start showing more stuff off rather than waiting, it's been a month after all since the last post.

Blockout House - Work In Progress 01 (lol I don't even have a proper door made)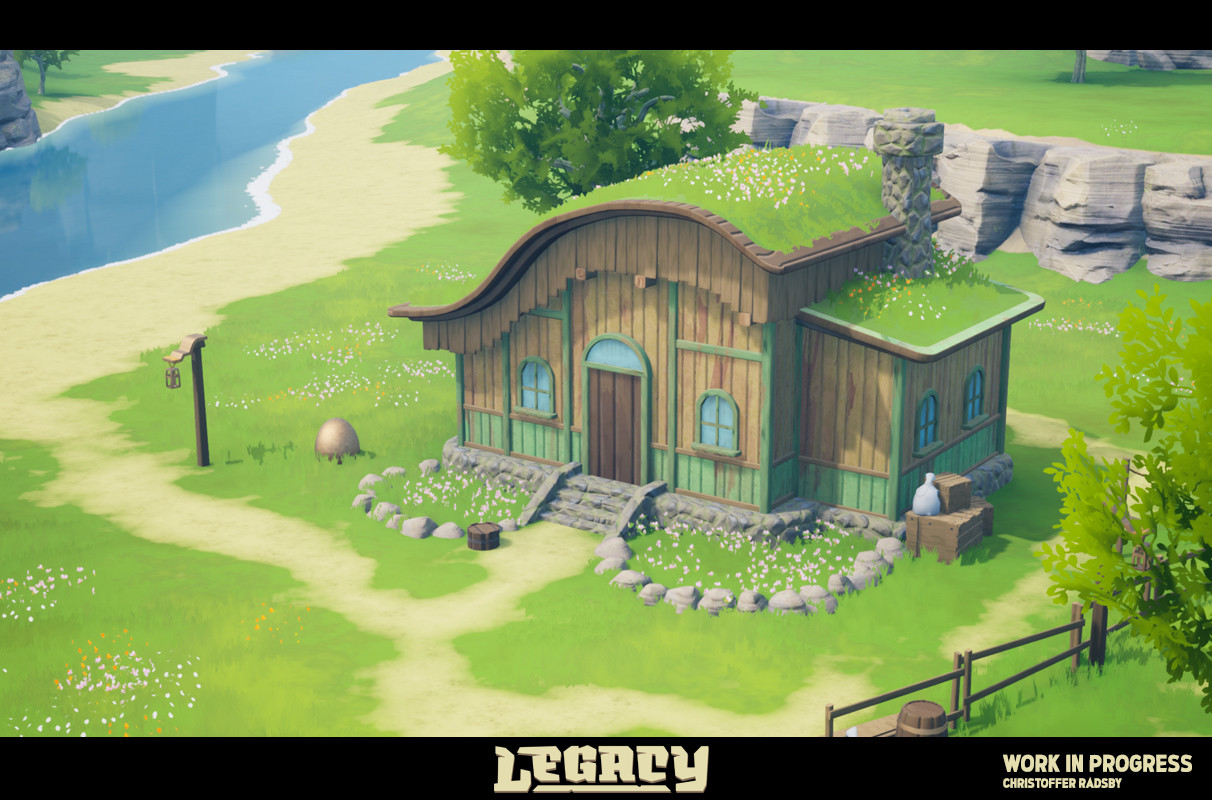 I think the main problem that I'm getting stuck on is a consistent and interesting style for them but also the major issue is that I need to be smart about it if I want to easily be able to make interiors for them later. It won't be easy if they're super elaborate modules extension that I just keep sticking onto the buildings, then they won't make sense from the inside.
Though for my own sanity , just the work spent on getting a decent style that I like is probably the main issue and since it's a work-in-progress for a longer time I'll just make sure I get something that I like and I feel I can show.
Blockout House - Work In Progress 02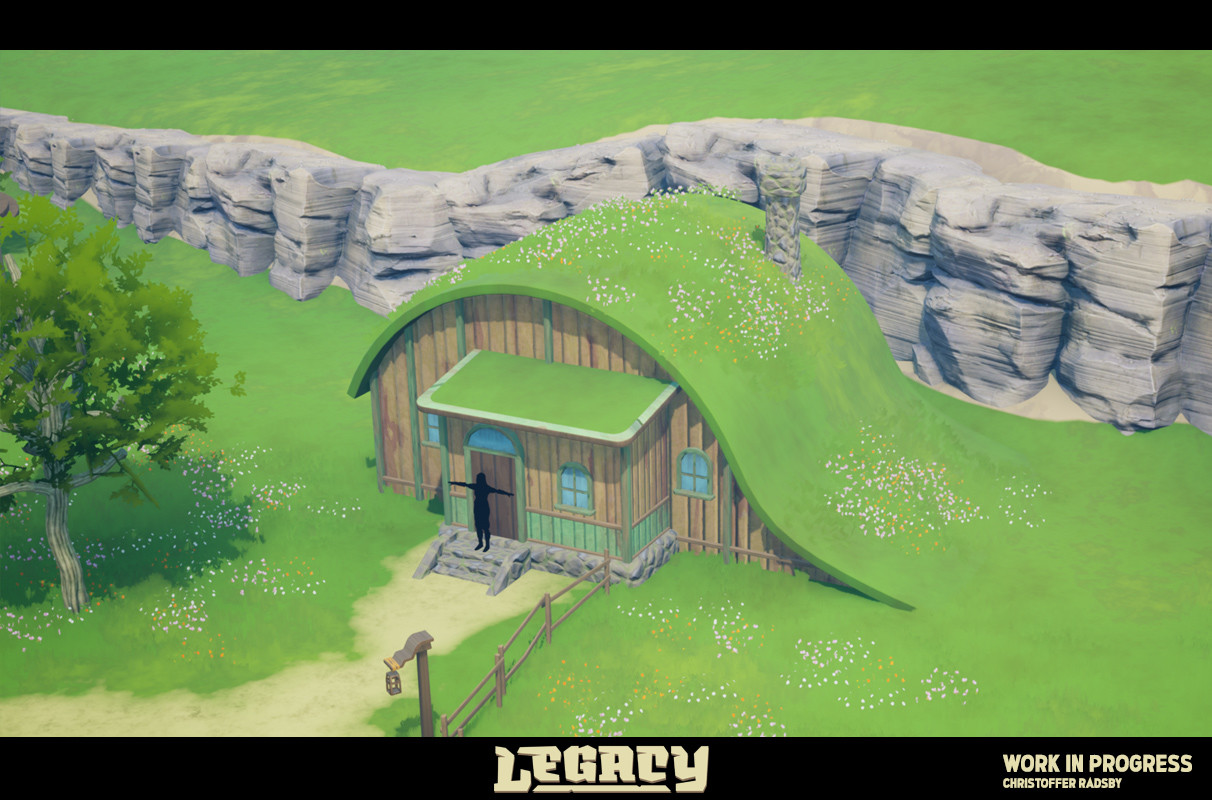 All of the buildings & props are made up from the same simple grayscale materials/textures, that are colored using gradient mapping. The second one here I've been looking into designs that would seamlessly melt into the ground and have grass grow up the roof of the house. It's kinda cool but I wonder how I would deal with the interior of something like this.

If I want interiors to work and be easy to make I might have to resort to a more modular , less organic style. Like...looking at Conan Exiles or Fortnite. Though I'd love it if I could somehow have cooler shapes like this.
Work in Progress Materials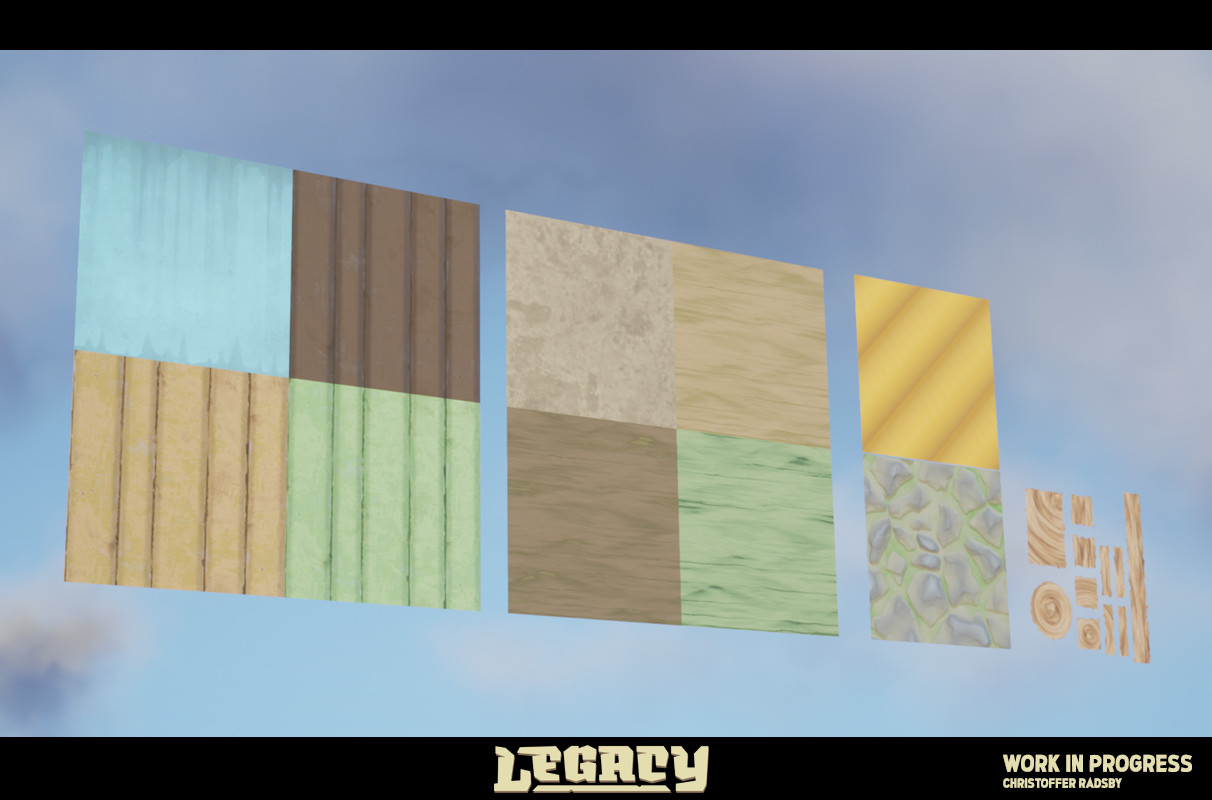 I've spent about 5-10 minutes per material so far to just whip something out quickly that I can use for my house-building. The point is to figure out how many I would need, what kind of materials I would need and I can always improve the textures later, one fact remains however, I want something that is very low-noise, very low detail. 
The color-variations here are made by Gradient Mapping, all my textures are gray-scale textures.
Work in Progress Sample Props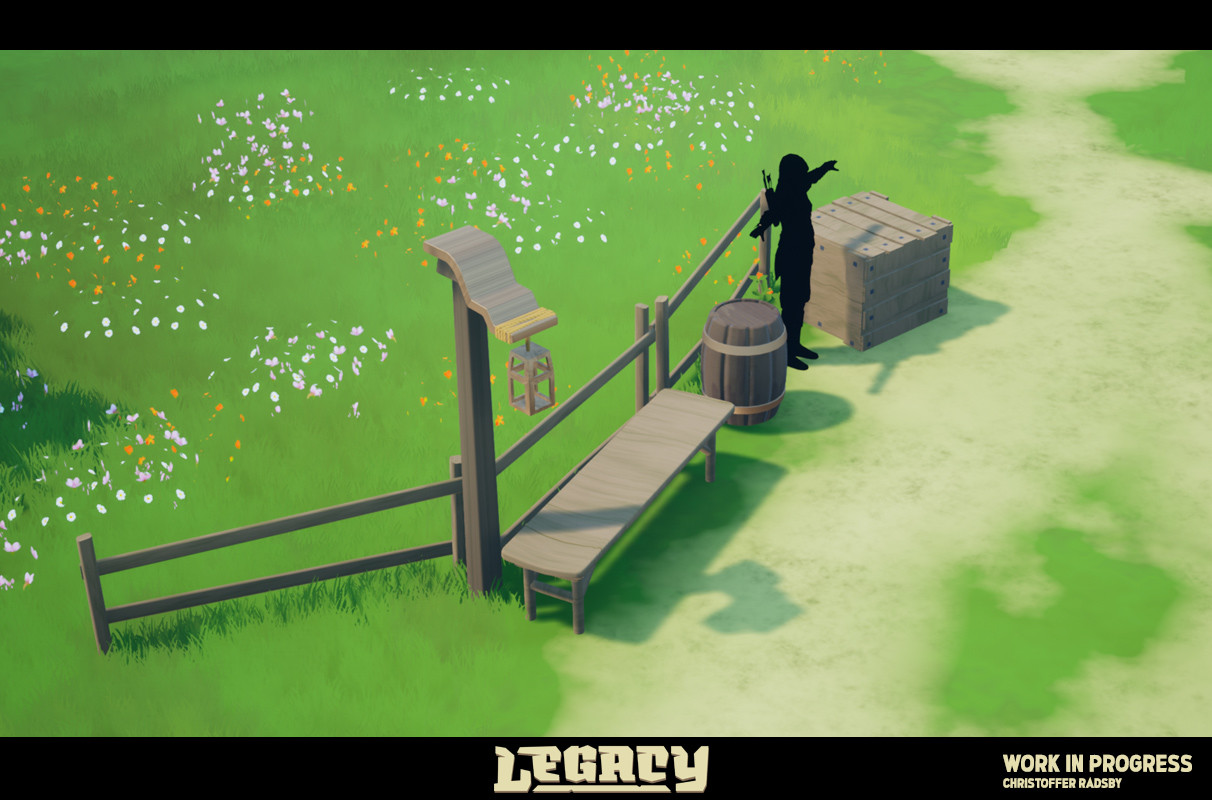 I've also made use of some older props I had lying around and I quickly just slapped some of the materials I have onto them just to get a sense of what materials I'd want or what kind of modeled detail I would need on them. 
I'm also aware that my UVs are messed up and that they are in fact blockouts :P
Other news
In other news, my main Hard-Drive died a week or so ago, I lost all my projects that I've made in the last 2 years. Which kinda sucks, but I'm happy that this new one survived because I had the sense to actually back this one up properly.  It's probably why I haven't actually achieved a lot of things since I last posted, sadly.

Oh well, onto the future huh? Let's keep moving forward and I'll keep working on this and also in small ways start planning what to do with the grassland sacred/temple sites.


Until next time!

Warping out!

/Chris Radsby