Hey there!

So I've been working kinda slowly lately, a lot of stress popping up now at work and in my life in general I feel but I have tried getting some art-time in.  I do feel like I'm heading somewhere good? Let's hope so at least. Let me know what you think! But first!
Answering some more questions:
Whos' design is this? Do you have a concept?
No concept! These days I design my scenes mostly by myself since I want to create artwork that is unique to me.
Inspirations I have plenty, mostly for popular cyberpunk shows and animé. 
Teach me senpai !?
Sorry to say that I'm somewhat overworked lately, so I'm trying to focus a bit more on myself. I will however continue with my mentorships when things calm down :)
So the main things I've been working on since my last result
Detailing foreground by adding more pipes, decal text, more lights.
UVd my sewer tunnel, made a concrete texture.
Made a flying paper VFX, added some small moving cloth bits (vertex shader)
Made electric arc VFX.
Scaled the character up
Added more detail along ralings
Made a powerline thingie + pipes leading into the hole
Added emissive around the hole in the back, to light up when the eletric arc VFX hits it.
Added a hole on the right side, with some green light coming out and trying to add more interest to the foreground
Moved my camera back to be able to add more detail in the foreground and puss less attention on the background.
The flying paper VFX with the spawn-rate turned to stupid.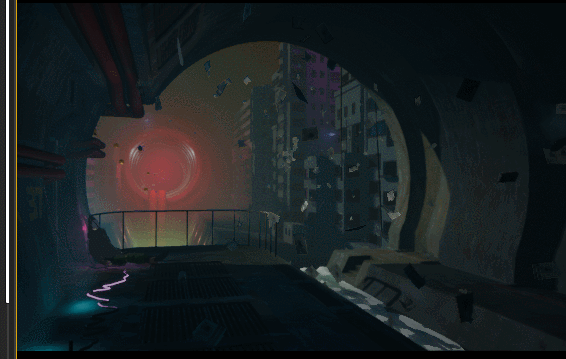 Progression shot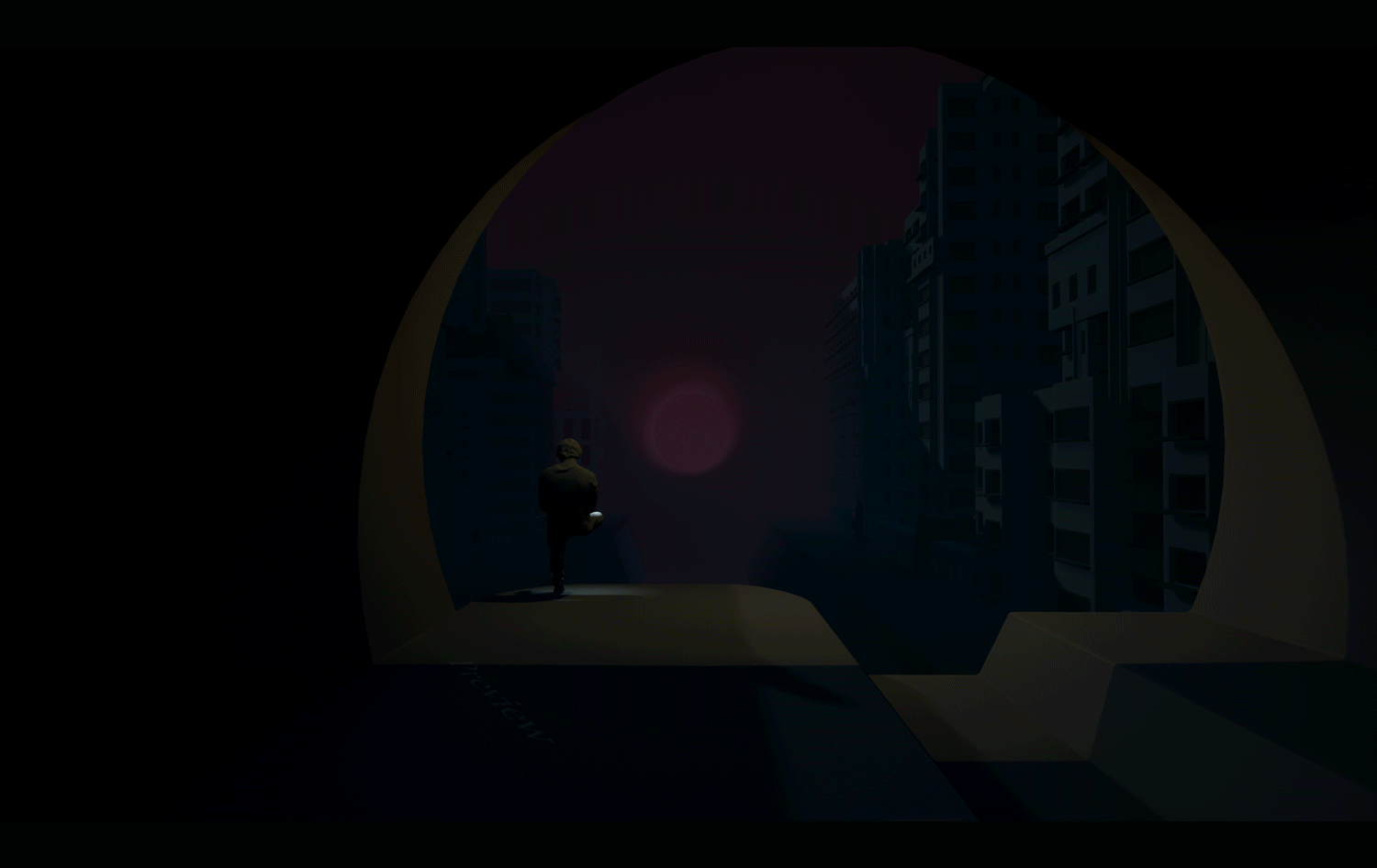 and the current update, a video showing everything in motion in it's current state.

That's all folks.
If you have any questions let me know!

Warping out!

/Chris Radsby