Hello again!
So I've had the privilege to mentor the talented and hardworking Marek Zaranski. Looking at his previous work I tried to think about what direction his art needed to go to succeed and make his art-works more like works-of-art. And through his diligence and incredibly hard work he has produced his latest scene; Circle 7 - Vertical farming Sci Fi facility and also wrote his own Blog Post about it.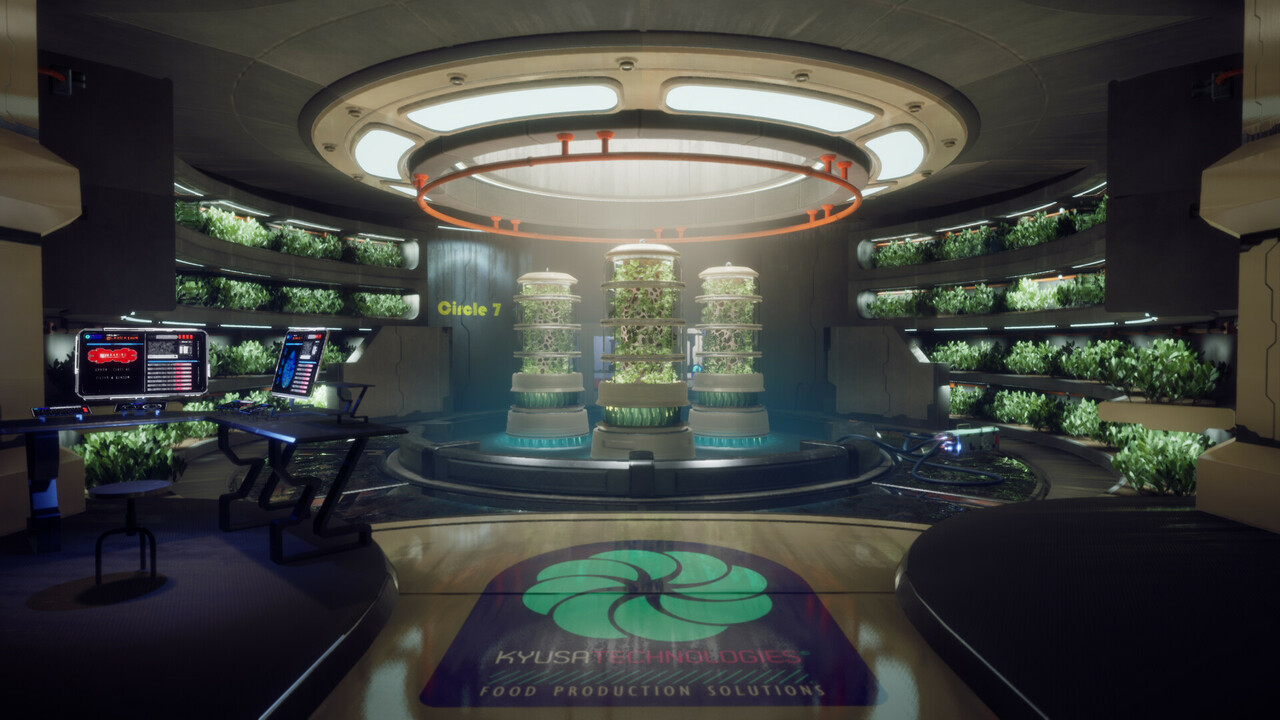 Incredible increase in the quality of art he's outputting and again, progress like this doesn't happen unless you work focus & work hard, if there is anything I can say about Marek it is that he's a super nice guy, humble, hard-working and willing to learn. 
So really well done man, it's been a pleasure to work with you! As for my mentorship, I'm both sad and happy to say that there are no more slots available for March but be on the lookout for the April ones,
soon to be released.
You can also follow
The Mentor Coalition twitter
to get updates as soon as they happen.
Project Legacy 
With the release of Resident Evil 2, Apex Legends, Anthem & Metro Exodus production for my Legacy Project has been hampered. I have however, put some time in trying to figure out what I want to do with my temple assets for the grasslands. That said, I think that lately I've hit a serious wall that I haven't encountered before in my World Building.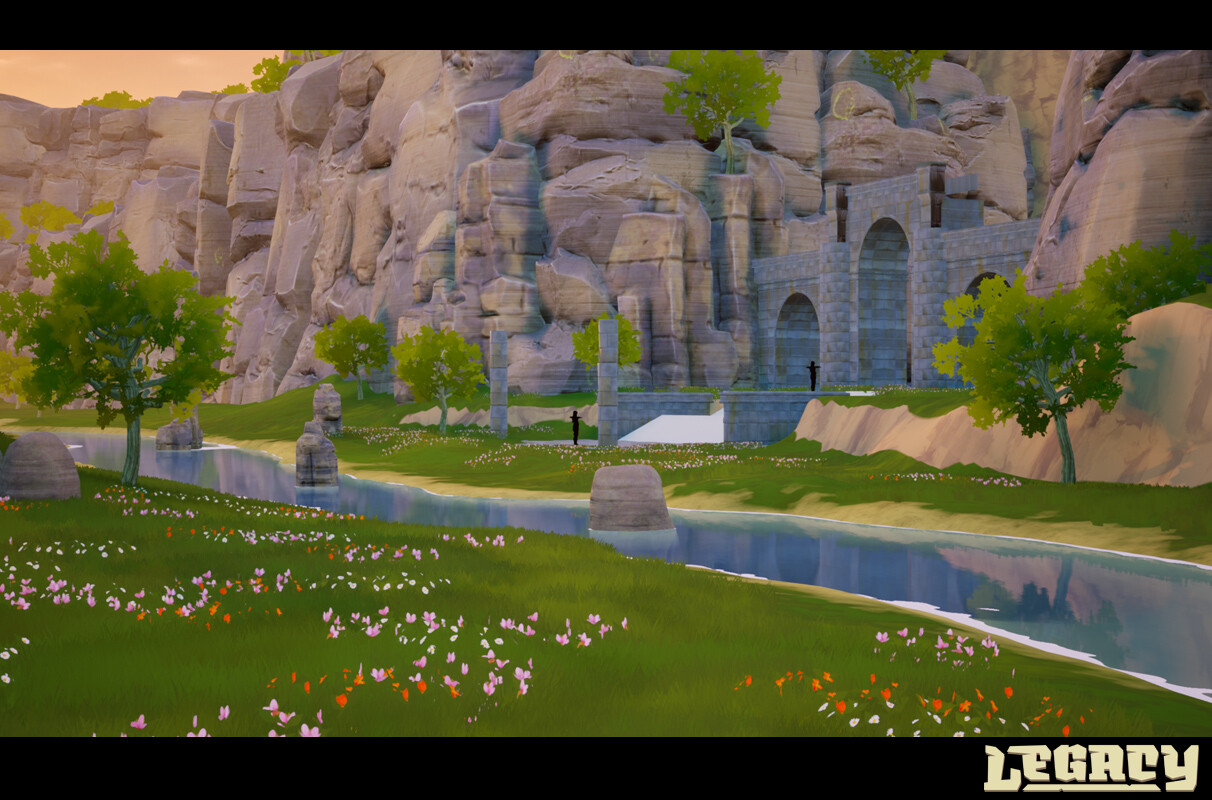 I started making some of the temple-pieces that I thought that I might need but like... half-way through it I started disliking what was happening and the design I was going for. I had a hard time figuring out why I didn't like it and I think I've finally started nailing down what I don't like about it.
Most of my Temple Reference has been reference taken from what I myself know from temples that reflect the real world, Christian Temples and Churches, but I've realized that that is just Lazy World Building. I mean, this is supposed to be my own unique world, I need to spend more time nailing down and designing what I actually want the temples to look like.
That said, I still feel like it's alright for me to use these kind of shapes but I need to spend more time figuring out whatever I can to infuse the temple/ruins with it's own character/personality and lore. So maybe for the future I'll actually start posting more about what I'm thinking here when it comes to World Building. Not in a sense of placing assets everywhere but actually creating a world from scratch, whether or not it's inspired by the real-world.
Other News
In this whole thing I've gone through the last couple weeks I've realized one thing; I need to get better at designing things. Being a triple-A Artist in the business , shoved into a very specialized little corner you start losing your own ability to design things. Why? Because most of the time you just make whatever lands on your desk without much thought going into it. 
It has lead me to feel that I should spend more time drawing in general, to be able to sketch out shapes / designs that I later on could implement in 3D. So I'm going to start over with basics,
Prints
My Beyond Human art-work is now available as prints, though sadly they're only available to buy in The US & Canada right now, the rest of the world will be available to buy prints later on this spring I think.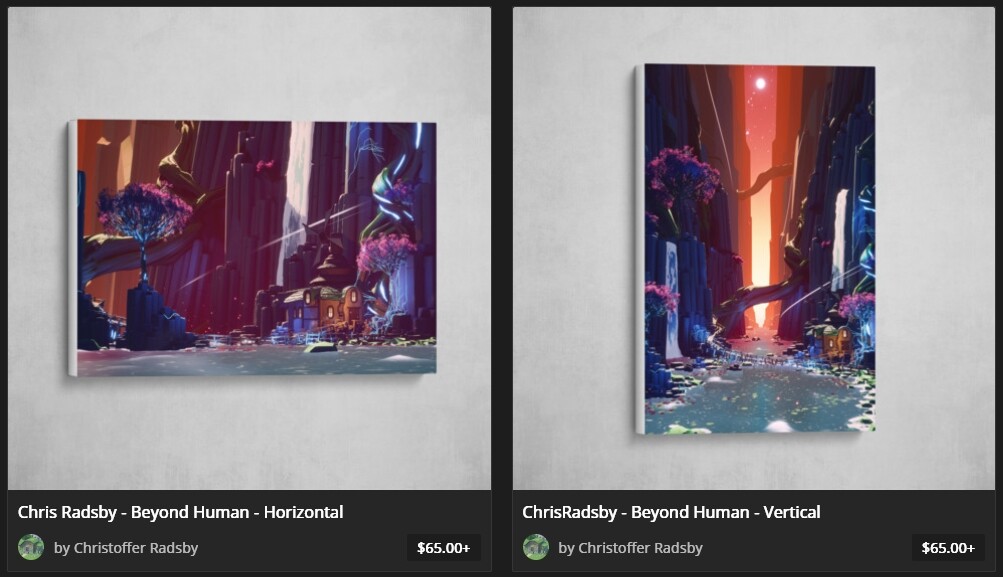 I guess that's all for now, hopefully I'll have more art to show soon :)
Until next time!

Warping out!

/Chris Radsby