Hello! 
Quick update , I decided to join the Nvidias #SolRemix contest last week. However I realized I would only have 3 Evenings worth of work time on it since I was going to spend Friday to Sunday Midnight in Stockholm , so I decided to do the best I could make in the time-span.
The final result is this image & video: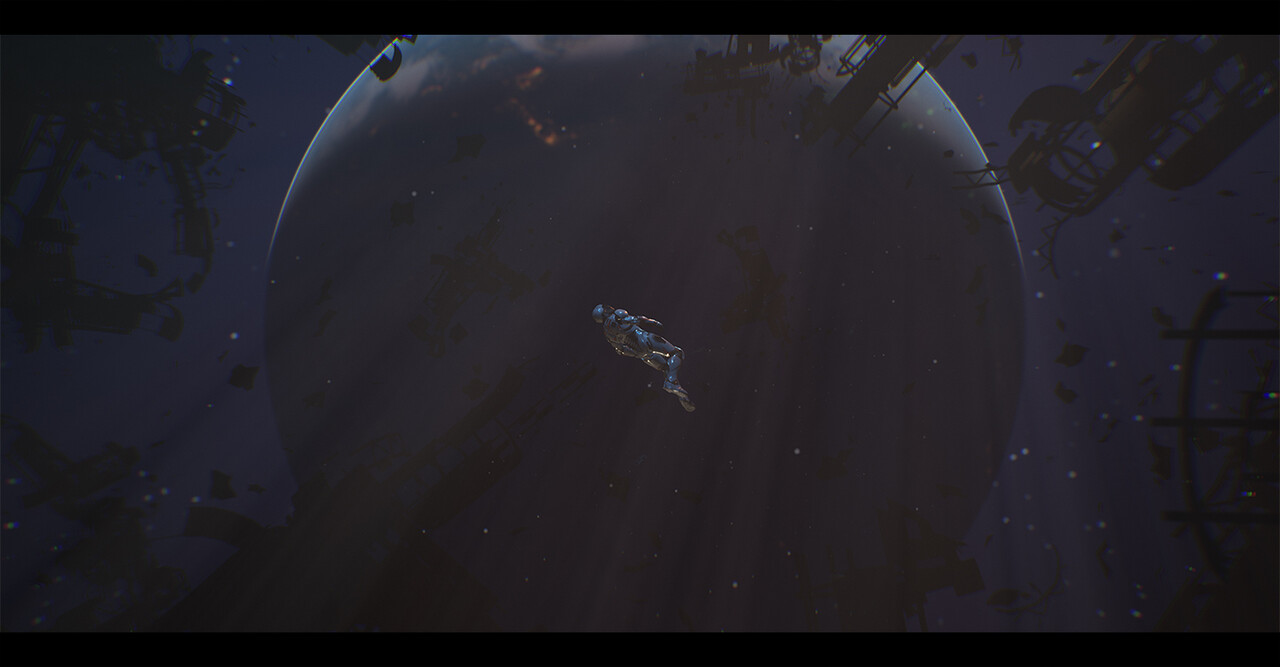 I've had a couple of questions regarding the work as well. It's massively inspired by Halo and Mass Effect, both worlds have had a massive impact on my art and my life in general so it felt right to do a space setting for the entry. I also chose the space setting because of the time-constraint, I needed something that was very quick to make without getting bogged down in Asset Production.


The planet itself is not made by me; it's by this wonderful person:
https://www.unrealengine.com/marketplace/en-US/slug/physically-based-earth 


The scene is dynamically lit in UE4, no RTX-features enabled.
I'm making heavy use out of the volumetric and I'm actually using black fog in this particular scene with colored lights
The character was provided by nvidia and their SolRemix Competition
All of the video & audio editing was done in UE4 sequencer.
All of the meshes are low-poly and using a Black Material with no Specular (Silhouette Material)
The music is made by C21FX - AFTER THE FALL
I guess that's it, if you have any questions please ask away :)